Featured keynote speakers are meant to inspire you, help you lead, and show you how thinking outside of the box can help you manage your local government in today's complex environment.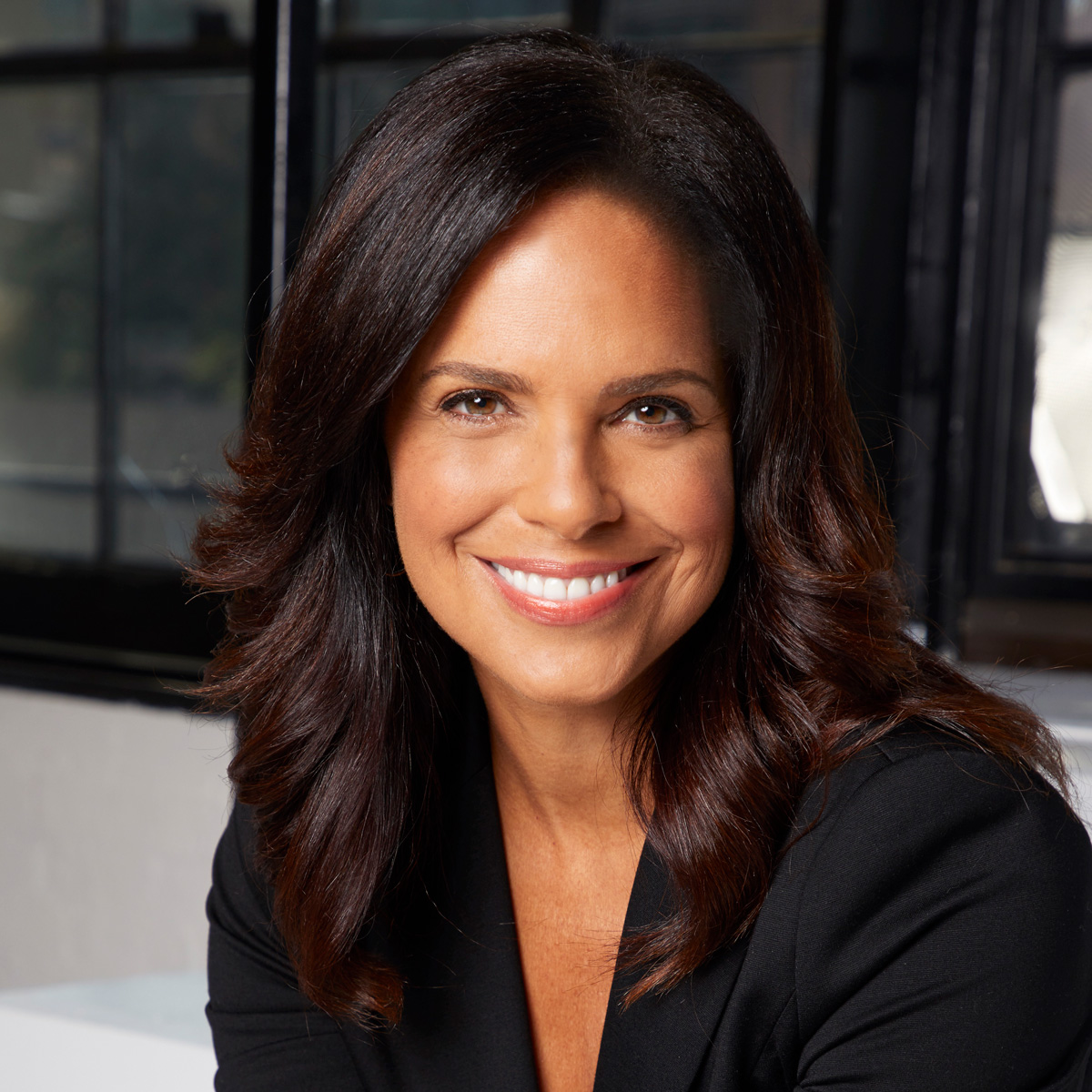 Soledad O'Brien
Award-Winning Journalist, Entrepreneur and Host of the Weekly Syndicated Political Show Matter of Fact
An Afternoon with Soledad O'Brien
Sunday, September 18 | 2:30 p.m. – 4:30 p.m.
Soledad O'Brien is an award-winning documentarian, journalist, speaker, author, and philanthropist. She is the CEO of Soledad O'Brien Productions, a multi-platform media production company dedicated to telling empowering and authentic stories on a range of social issues and a thought leader whose public engagement garners wide attention.
As the anchor and producer of the syndicated political show Matter of Fact, Soledad has established herself as one of the most recognized names in broadcasting. A champion of diversity, she gives voice to the underserved and disenfranchised through her Emmy award-winning reporting and acclaimed documentary series Black in America and Latino in America. Soledad is also a contributing editor for PBS NewsHour, and since 2020 she has hosted the weekly podcast Very Opinionated with Soledad O'Brien. In 2021 she hosted the Audible-original podcast series Growing Up P.O.C. and in 2022, the hour-long radio show and podcast series Everyday Wealth.™
With eloquence and a measured ability to examine often-divisive issues such as race, class, wealth, opportunity, and poverty, she invites audiences to delve deeper into the headlines that shape our lives, our outlooks and our daily interactions. Her documentary production company, Soledad O'Brien Productions (SO'B), follows that same path, uncovering empowering, untold stories that take a challenging look at often divisive issues. Two recent SO'B series include The Prison Breaker, on Discovery Plus, and Disrupt and Dismantle which aired on Black Entertainment Television (BET) and the Smithsonian channel. Her four-part HBO mini-series Black and Missing premiered in late 2021.
Sponsored By

On stage, Soledad draws from her life and career to stimulate thoughtful conversation on the roles we each play within our communities and organizations, leaving audiences with memorable takeaways on the power of individuals and organizations to make meaningful and lasting change.
She is the author of two books, her critically acclaimed memoir, The Next Big Story: My Journey Through the Land of Possibilities, and Latino in America.
O'Brien's coverage of race issues has won her two Emmy awards; she earned a third for her presidential election coverage, and she is a two-time Peabody winner. Other awards include the Alfred duPont, Gracie Allen, Clara Barton, Hispanic Heritage, Cronkite, and NAACP's President's Award. In 2021 she was awarded the John F. Hogan Distinguished Service Award, and her documentary Pandemic in Seattle won a Silver Telly Award.
A prominent philanthropist, Soledad, is the founder of PowHERful, a foundation that mentors and funds college tuition and expenses for young women. She has served on many boards, including the Harlem School of the Arts, the National Archives, and the Rand Corporation. In 2021, she was named to the board of trustees for the Smithsonian National Latino American Museum.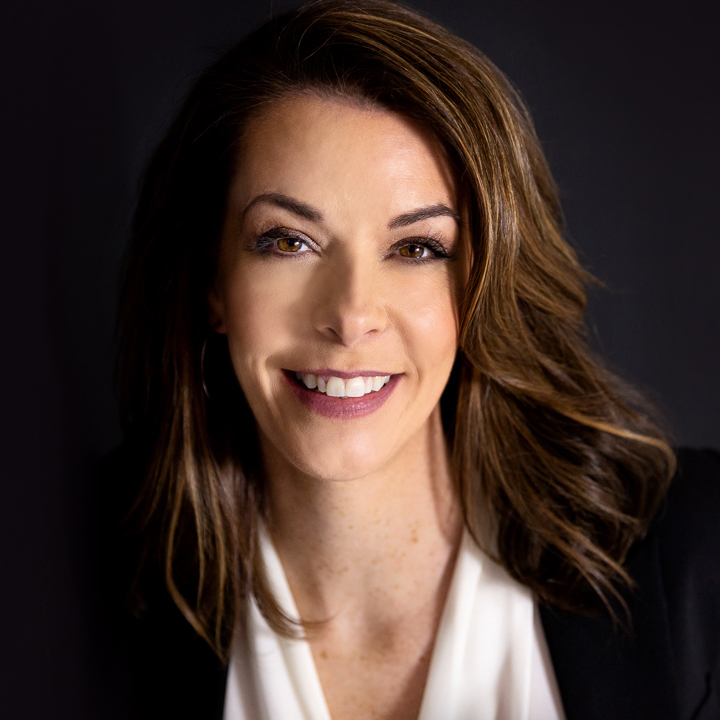 DeDe Halfhill
Renowned Leadership Expert and Colonel, USAF (Retired)
Leaders Connect
Monday, September 19 | 10:00 a.m. – 11:30 a.m.
U.S. Air Force retired Colonel, DeDe Halfhill is a proven leader who draws from 25 years of command experience and as a senior advisor to the military's highest-ranking officials to provide a real-world perspective on the power of embracing humanness and vulnerability in leadership.
DeDe speaks honestly about her experience with traditional military leadership and how it often overlooked the role emotion plays in building trust and connection. Explaining how there aren't enough leaders to meet society's evolving demand for leadership through vulnerability, she teaches the critical skills today's leaders need to navigate difficult conversations on hard topics such as mental health and inequity with humanity to create a more purposeful, inclusive culture. Weaving thought-provoking anecdotes with humorous and heartwarming stories, DeDe's forward-looking discussions demonstrate to audiences what more transparent and less hierarchical leadership looks like — sharing practical strategies for any organization to authentically connect, build trust, and empower others in meaningful ways.
Twice deployed to Iraq, DeDe's sought-after leadership insights are grounded in personal experiences commanding and advising organizations through challenging environments — often when lives were at risk and there were no easy answers. As a senior advisor to the U.S. Secretary of Defense and the Chairman of the Joint Chiefs of Staff, DeDe was a trusted influence in developing solutions to the military's most-pressing issues. She also served as the military's lead spokesperson responsible for implementing plans supporting the Department of Defense's global communications strategy.
Prior to advising the Department of Defense's top leaders, DeDe was the commander of the 2nd Mission Support Group at Barksdale Air Force Base where she led network communications, personnel, procurement, infrastructure, security, and logistics operations in support of the Air Force's nuclear enterprise headquarters. Her previous roles also include national security fellow at Georgetown University's Institute for the Study of Diplomacy and deputy director of public affairs for U.S. Pacific Command, as well as commander of the 332nd Force Support Squadron in Joint Base Balad, Iraq, Department of Defense congressional fellow advising an Indiana senator, and senior advisor to the Air Force chief of staff. In an earlier role, she served as chief of public affairs for the Thunderbirds Air Demonstration Squad.
For her candid approach to leadership, DeDe's story and insights have been featured in widely acclaimed outlets, including in Brené Brown's New York Times bestseller Dare to Lead and on 60 Minutes. She continues to live by the leadership lessons she preaches, becoming a certified "Dare to Lead" facilitator in 2019 as well as a Senior Executive Coach certified through Georgetown University's Executive Leadership Coaching Program.
DeDe's military service began when she graduated in 1996 from the University of Iowa's Reserve Officer Training Corps. In addition to her Bachelor of Arts degree in Communication from the University of Iowa, she has earned a Master of Arts degree in Management from American Military University and certifications from the Air War College, Air Command and Staff College, Squadron Officer School, and Defense Information School.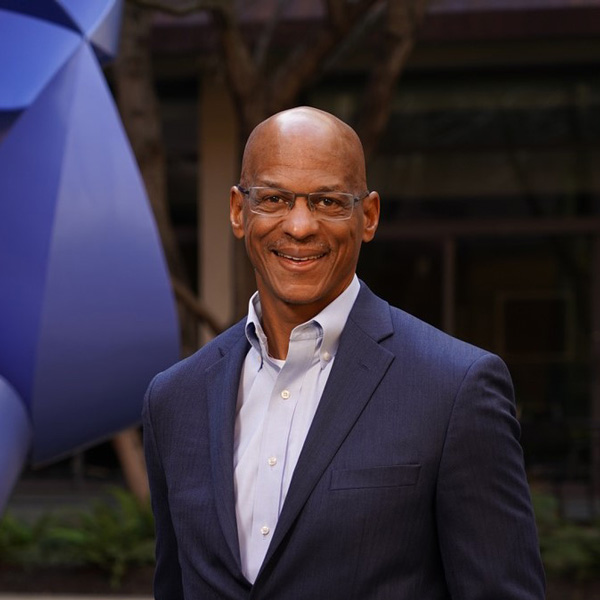 Lee Jourdan
Chevron's Former Chief Diversity and Inclusion Officer
Cracking the Code on Creating a More Diverse and Inclusive Culture
Tuesday, September 20 | 10:00 a.m. – 11:30 a.m.
Chevron's former Chief Diversity and Inclusion Officer shares his experience on how to navigate difficult conversations about diversity and inclusion in the workplace in ways that unify rather than polarize.
After 15 years in high-level business development roles at Chevron and decades of experience in the energy industry, Lee Jourdan was tapped to develop a more diverse, equitable and inclusive culture at Chevron. He and his team were extraordinarily successful, winning multiple awards and establishing Chevron as a diversity champion with high marks for an inclusive culture in the process—no small feat, given the industry's "Big Oil" culture and historical record of discrimination.
Under Jourdan's watch, Chevron was the first major oil and gas company to publicly share disaggregated demographic data by employee rank and race, which spurred others in the industry to do the same. He was awarded the SASE 2020 Advocate Award, the same year he was recognized by Business Insider as one of 100 People Transforming Business in North America. The following year, The Washington Post ran a frontpage profile featuring Jourdan's pragmatic, reasoned and data-driven approach.
Since retiring from Chevron, Jourdan has emerged as a thought leader who advises leaders on how to implement measurable diversity goals and establish impactful programs in the employee recruitment and retention process; and how to involve teams in constructive, non-polarizing conversations around privilege, diversity and inclusion in the workplace. Jourdan is a contributor to publications such as the Harvard Business Review, HR Today and leading energy industry trade publications.
He is the co-author of From Shoeshine to Star Wars, a memoir about his father who rose from shining shoes during the Great Depression to become a logistician playing a critical role developing the "Star Wars" US nuclear defense system, and his mother, a teacher and later an information technology manager who worked as a "Computer" for aeronautical manufacturers in the 1950s, a role akin to the women memorialized in the movie Hidden Figures.
Wednesday General Session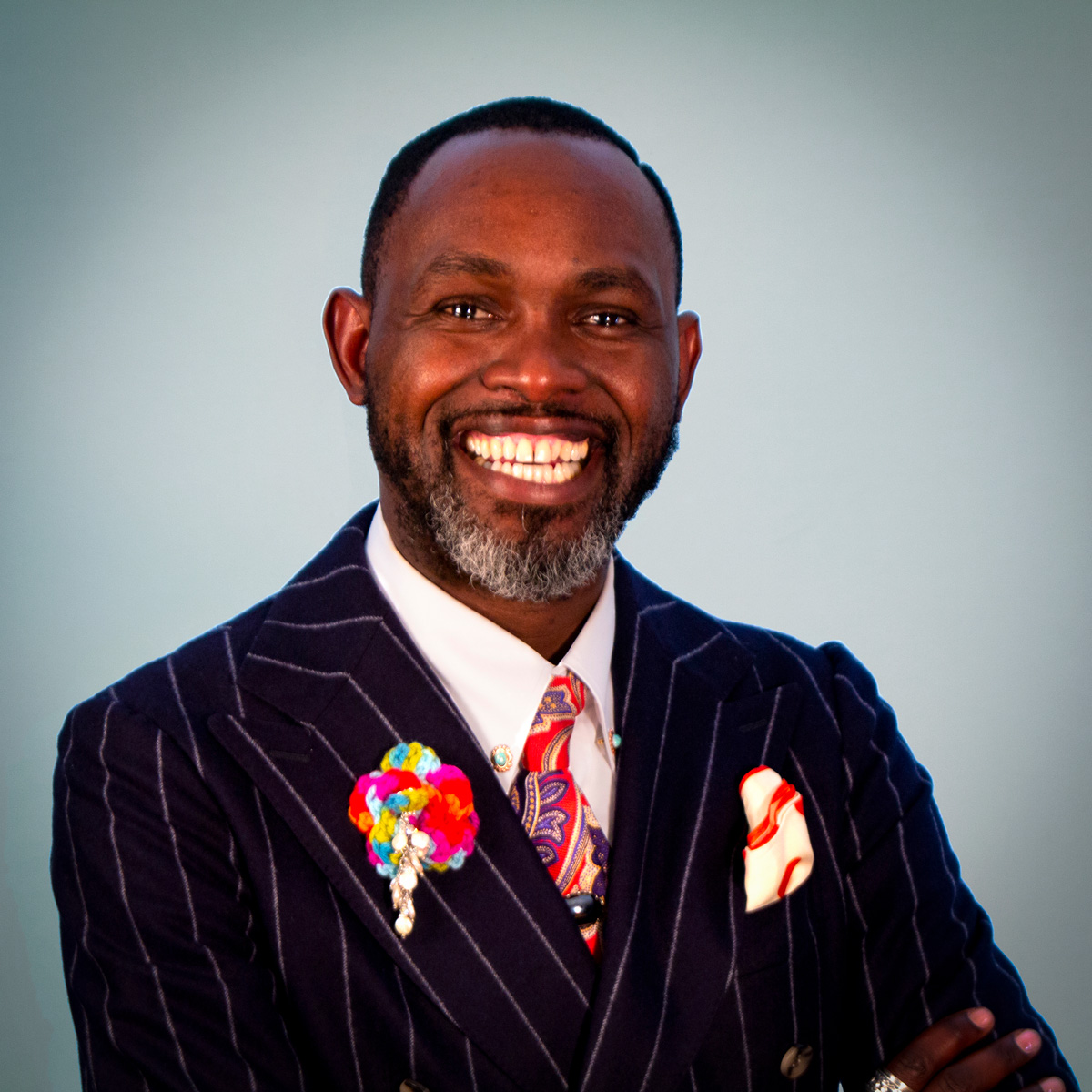 Derreck Kayongo
Former CEO of the Center for Civil and Human Rights, Social Entrepreneur, Global Soap Project Founder, and CNN Hero
Harnessing Your Power to Create Change
Wednesday, September 21 | 10:00 a.m. – 11:30 a.m.
From Ugandan refugee to successful entrepreneur, CEO, and renowned human rights activist, Derreck's journey inspires audiences to dream big. Through personable and articulate storytelling, he shares his visionary ideas for harnessing the power of observation and creative problem solving, applicable to any organization or community. It's all about taking responsibility while looking for opportunities to improve.
Derreck is the founder of the Global Soap Project: a humanitarian aid organization that collects discarded and unused soap from thousands of hotels worldwide, reprocesses it, then distributes it to in-need populations around the world. The project was born from his simple observation about how much soap is available in hotels, and how much is thrown away when hotel rooms are turned. This simple observation became an innovative idea that is now battling global health issues in 90 countries. Hygiene-related diseases, and the resulting deaths, have dissipated in many at-risk communities, thanks in part to Derreck's creative problem solving.
His energy and enthusiasm are unmatched as he brings his stories and principles to life. Key factors of his personal and professional success are identified with the memorable acronym S.E.L.F.: Service, Education, Leadership and Faith. He calls upon his dynamic experiences to empower audiences, inspiring an entrepreneur spirit made possible only through creative problem solving. Derreck's emotionally-packed presentations linger long after his speech, empowering audiences to invent their own self-made motto of success so they can create tangible change in the world.
Derreck's passion for helping others and commitment to innovative thinking led him to the role of CEO of the National Center for Civil and Human Rights. During his time as CEO, he elevated the global visibility of the Center, showcasing stories of victims of civil rights abuse and the heroic actions that changed the course of history.
Derreck Kayongo is an internationally recognized visionary and humanitarian. The Global Soap Project demonstrates his creativity and innovation, making him a leader in both global health and environmental sustainability.