Featured keynote speakers are meant to inspire you, help you lead, and show you how thinking outside of the box can help you manage your local government in today's complex environment.
Keynoters Coming to the Main Stage at #ICMA2023
Austin Convention Center (Hall 4)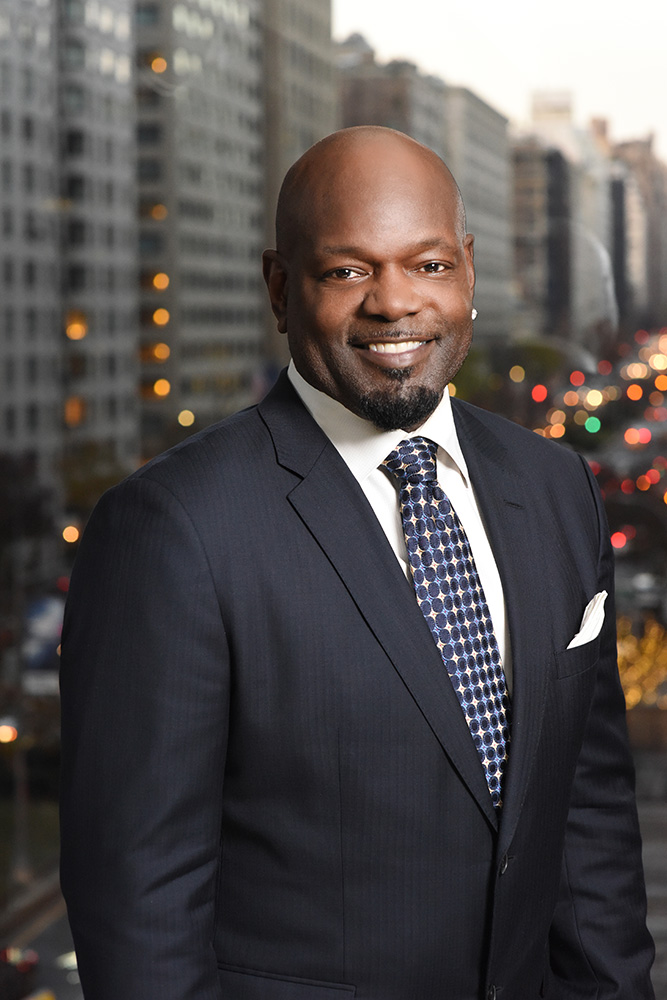 Sunday, October 1
1:30 – 3:30 p.m.
Opening General Session
Sponsored by MissionSquare Retirement
Emmitt Smith
Pro Football Hall of Fame Running Back, Speaker, Best-Selling Author and Entrepreneur
Game On: A Championship Vision
Winning | Discipline | Leadership
Coming to the main stage to open the ICMA Annual Conference, Pro Football Hall of Fame Running Back, Speaker, Best-Selling author, and Entrepreneur, Emmitt Smith!
Emmitt will take the audience through his life and career, weaving into his story, valuable lessons and inspirational messages. He will talk about adapting to change and overcoming obstacles, achieving goals, maintaining success, leadership, and teamwork – while highlighting his journey as a football player, businessman, and even 'Dancing with Stars' champion.
Emmitt Smith is a professional football icon and one of the greatest to ever play the game. In his 15 seasons as a running back in the National Football League, Smith amassed many records that still stand today, including most career rushing yards and most career rushing touchdowns. Smith's impressive resume includes three Super Bowl championship rings, his induction into the Pro Football Hall of Fame in 2010, and, most recently in 2019, his selection to the NFL 100 All-Time Team (a prestigious list honoring the best players of the NFL's first 100 years).
As a first-round pick in the 1990 NFL Draft, Smith was the cornerstone of the Dallas Cowboys offense for 13 seasons. The eight-time Pro Bowler was the first player in NFL history to rush for more than 1,000 yards in 11 consecutive seasons and on October 27, 2002 he surpassed Walter Payton as the NFL's all-time leading rusher.
After his playing days, Smith served as a football analyst and then took his television career a step further when he won the third season of ABC's Dancing with the Stars, during which he was dubbed "the king of effortless cool." He also added author to his list of accomplishments, publishing Game On, which outlines the principles that helped him succeed both on and off the field.
Smith then transitioned to the role of entrepreneur and runs several companies spanning real estate, construction, and technology. He is active in charitable outreach in the Dallas area and on a national level, providing educational opportunities and unique experiences for underserved youth. In addition, Smith is in-demand as a motivational speaker.
In August of 2021, it was announced that Smith has become a co-owner of a NASCAR team partnering with Jesse Iwuji Motorsports for the 2022 NASCAR Xfinity Series season. A major theme of Smith and Iwuji's partnership will center on STEM education for lower income communities and diversity and inclusion initiatives within the sport of NASCAR.
Smith resides in Dallas and, among his athletic accomplishments and business endeavors, is foremost a father of five children.
Monday, October 2
10:00 – 11:30 a.m.
Lindsey Pollak
Workplace Consultant and One of the World's Leading Experts on the Millennial Generation (A.K.A. Generation Y — Those Born Between 1982 to 2000)
The Remix: How to Lead and Succeed in the Multigenerational Workplace
Lindsey Pollak is widely recognized as the leading voice on millennials and the multigenerational workplace. Often called a "translator," Lindsey advises both young professionals looking to succeed in today's work environment and the organizations that want to recruit, retain and market to them. During her keynote, Pollak will provide a roadmap for the future of work, sharing her insights into how to lead an organization in today's unprecedented workplace. She will offer positive approaches for organizations to optimize their multigenerational workforce, support diversity and inclusion efforts, and navigate the ever-changing workplace for success.
One of the world's leading career and workplace experts, Lindsey Pollak is a New York Times bestselling author and advisor to both young professionals looking to succeed in today's work environment as well as the organizations that want to recruit, retain, and engage them. She is passionate about helping individuals and organizations navigate and thrive in the changing world of work.
Pollak was named to the 2020 Thinkers50 Radar List, which honors the top 30 global management thinkers whose work is shaping the future of how organizations are managed and led.
Pollak's newest book, a reaction to current global events, is Recalculating: Navigate Your Career Through the Changing World of Work. Her previous book, The Remix: How to Lead and Succeed in the Multigenerational Workplace, was named a 'Book of the Month' by both The Wall Street Journal and Financial Times. Additionally, Pollak is the author of two career advice books for young professionals: Becoming the Boss: New Rules for the Next Generation of Leaders and Getting from College to Career: Your Essential Guide to Succeeding in the Real World.
Pollak currently serves as a brand ambassador for HR tech company Cappfinity, and has served as an official ambassador for LinkedIn, a Millennial workplace expert for The Hartford, and chair of Cosmopolitan Magazine's Millennial Advisory Board. In her philanthropic work, she serves as a board director of FourBlock, a national nonprofit that supports veteran career transition. She is a graduate of Yale University.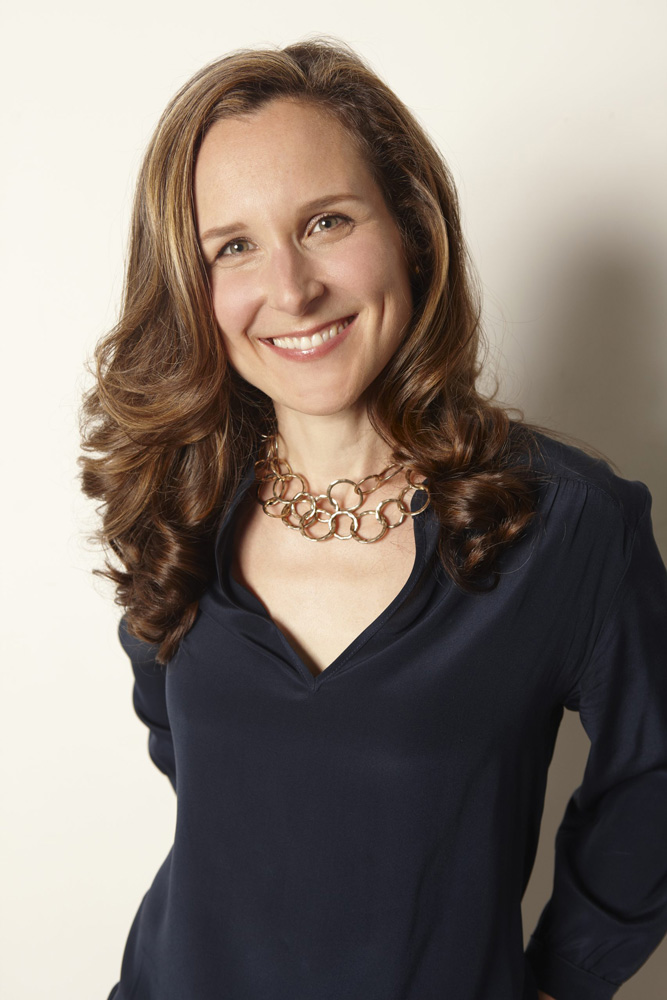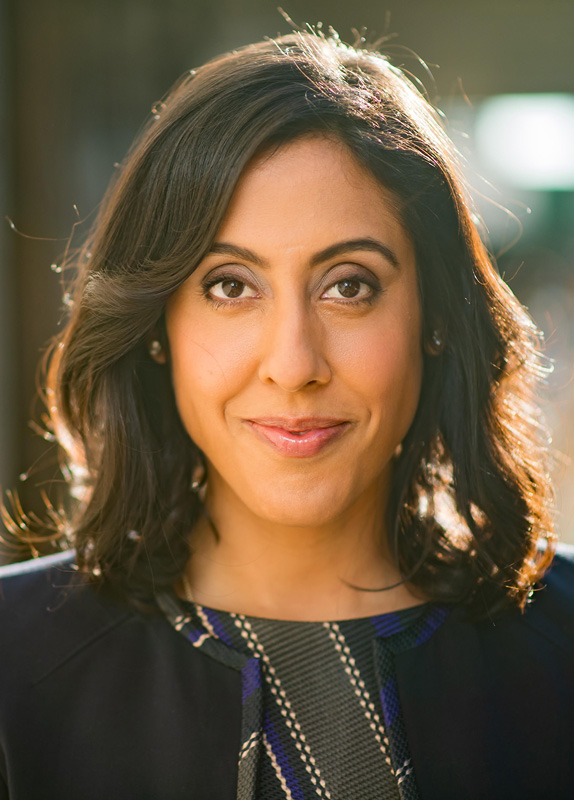 Tuesday, October 3
10:00 – 11:30 a.m.
Erica Dhawan
Leading Authority on Collaboration and Innovation. Bestselling Author. Named "Oprah of the Management Thinkers" and Ranked #1 of Top Women Keynote Speakers of 2020
Get Big Things Done: The Power of Correctional Intelligence
It's 2023, the world of business is increasingly digital and work practices have changed at a blistering rate. Erica will share innovative strategies to unlock the collective power of teams, build a culture of trust across any distance and create authentic engagement to ensure competitiveness.
Erica Dhawan is an internationally recognized leading authority, speaker and advisor on 21st century teamwork, collaboration and innovation. Named by Thinkers50 as the "Oprah of Management Thinkers", she is the author of two books Get Big Things Done: The Power of Connectional Intelligence and Digital Body Language: How to Build Trust and Connection, No Matter the Distance.
Rated #1 on the Top Women Keynote Speakers of 2020 and featured as one of the management thinkers most likely to shape the future of business, Erica frequently appears in Harvard Business Review, Fast Company, and Wall Street Journal.
Erica speaks on global stages ranging from the World Economic Forum at Davos to TEDx and for companies such as Coca-Cola, FedEx, Goldman Sachs, Walmart, SAP, and Cisco. She has an MPA from the Harvard Kennedy School of Local Government, and degrees from MIT Sloan, and The Wharton School.
Wednesday, October 4
10:00 – 11:30 a.m.
Dr. Samuel Ramsey
Inspirational Changemaker in Science & Society; Cutting-Edge Communicator | Founder & Director of The Ramsey Research Foundation
You Can and You Will: Finding Resilience on the Path to Success
How did a little boy who was terrified of bugs become a professor and innovator in science and the study of insects? With the encouragement of his parents, a young Sammy Ramsey turned a debilitating fear into a passion and a successful career. Now the endowed professor of entomology, at the University of Colorado Boulder, Dr. Ramsey knows adversity, but he's even better acquainted with perseverance. In this keynote, he will empower you to look at the glass as half full as he discusses resilience from unexplored perspectives that will reframe how people process every challenge and setback on the path to success.
One of only a handful of African Americans to earn a PhD in entomology, Dr. Sammy Ramsey is an inspirational science leader and communicator who has defied the odds to achieve his dreams and is a testament to the power of grit, determination, and an unwavering commitment to one's purpose. When people said he didn't have what it takes to make his mark in entomology, he proved them wrong by making a breakthrough discovery in the field of bee research — one that could potentially reverse a devastating pandemic in bee populations. And when people told him he didn't "look" like a scientist, he remained true to himself and redefined what a scientist could look like. Dr. Ramsey has mastered the art of unconventional thinking to arrive at solutions to some of the most significant challenges shaping the future of our society and teaches organizations and individuals how they can do the same as they address their most-pressing challenges in business and life head-on.
Exclusively represented by Leading Authorities speakers bureau, Dr. Ramsey is an energetic presence on stage who is candid, thought-provoking, and humorous as he draws from his own personal life and professional journey to share inspiring stories of tapping into resilience, creativity, and ingenuity to overcome the odds, become a better communicator, and view problems from unique perspectives to arrive at game-changing solutions on the path to achieving individual and collective goals. Many of Dr. Ramsey's key messages center on justice, equity, diversity, and inclusion (JEDI) as he opens audiences' eyes to more practical ways of approaching these topics in the workplace, pointing to real-life examples of how JEDI can elevate an organization from good or great to industry-leading. There's a noticeable buzz during Dr. Ramsey's talks as he interacts with his audience — all while weaving in examples from his research and making science more accessible and relatable to the masses.
Described as "your friendly neighborhood entomologist," Dr. Ramsey is the endowed professor of entomology at the University of Colorado Boulder, where he teaches about effective communication and how understanding of the deep interconnectedness of all organisms can solve real-world problems. He is also the founder of The Ramsey Research Foundation, a nonprofit organization that works to remove barriers that slow the progress of and decrease access to science by developing novel pathways to engage with and fund science. He has utilized his exceptional skillset working in academia, industry, and government — including alongside the U.S. Supreme Court, House of Representatives, and the United States Department of Agriculture.
A powerful voice in the science community and beyond, Dr. Ramsey is a National Geographic explorer who was recognized by the publication as a 2022 Wayfinder Award recipient, which honors individuals leading a new age of exploration through science, education, conservation, technology, and storytelling. He has shared his insights and expertise in the Hulu docuseries Your Attention Please, as well as in the Washington Post, on NPR, CNN, Wired, CBS Mornings, Khan Academy, Seeker, The Today Show, and several local news segments. Additionally, Dr. Ramsey leverages social media and his YouTube channel (Doctor Buggs) to inspire the next generation of curious minds and introduce them to all the possibilities that exist for them to flourish within STEM. A passionate advocate for diversity, equity, and inclusion at the highest levels, he is determined to create a future where everyone has equal opportunities for success, regardless of their background or appearance.
Dr. Ramsey graduated with a Bachelor of Science in Entomology from Cornell and later earned a Ph.D. at the University of Maryland. He completed his post-doctoral training at USDA-ARS Bee Research Laboratory.