Bring Your Team to the 2023 ICMA Annual Conference
Attending the 2023 ICMA Annual Conference as a team can increase your chances of walking away with tactics that can drive your local government's success. With more staff members from your team attending, you'll be sure to maximize your learning, as well as build your team unity, relevant skills, and fun!
ICMA's Annual Conference delivers incredible value to teams looking for leading ideas in local government. With our group rate, even nonmembers who are part of your team can benefit from the group rate discount!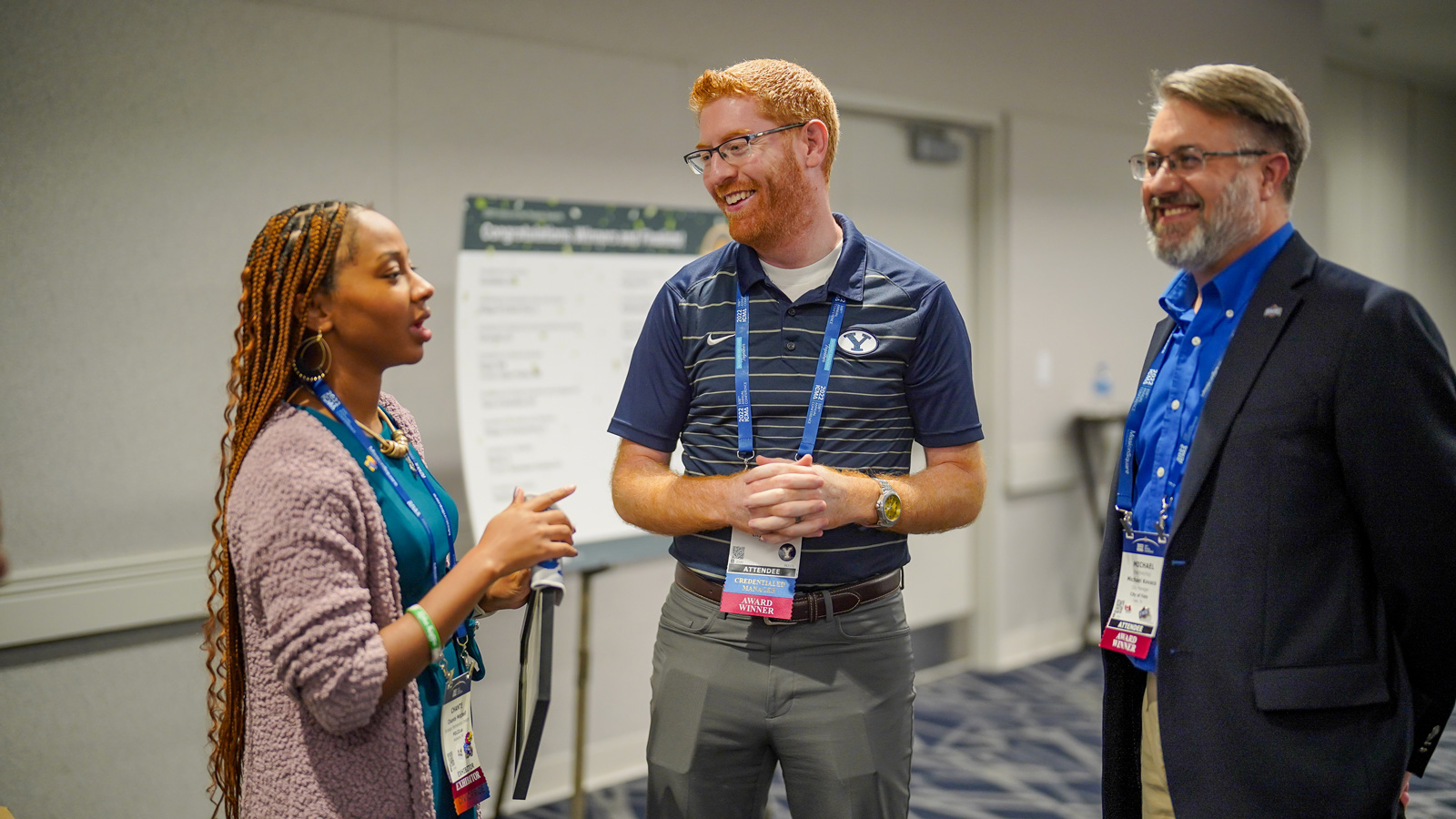 How It Works
Team/Group registrations are available for five (5) or more attendees.
Each participant will receive 15% off their applicable registration rate.
Registrations can be processed simultaneously online by one individual from your organization but the minimum of 5 registrations needs to be done at the same time.  Individuals may continue to be added to a team but only after the initial 5 team members are registered.  The Team/Group registration process will allow you to locate members of your organization in our database, or you can create new records if you are not able to locate your colleagues in the system.
Hotel reservations may not be made until the initial 5 reservations are complete.
Once the team registrations are completed and paid for, each member of the team will receive a confirmation email. The confirmation email will contain a link to each person's registration profile, where they can complete their profile, reserve their hotel room, purchase event tickets, or register a guest. If you would like to check on the ICMA membership status of any individual, please feel free to contact membership@icma.org.
Need Help?
For answers to conference registration questions, call Maritz Global Events at (219) 354-6679 between 8:00 a.m. and 5:00 p.m. Central Time, Monday through Friday or e-mail questions, cancellations, or changes to your reservation to ICMA@maritz.com.