Join our game changer speaker sessions for stories from those leading by example. Hear their innovative thinking and visions for better communities.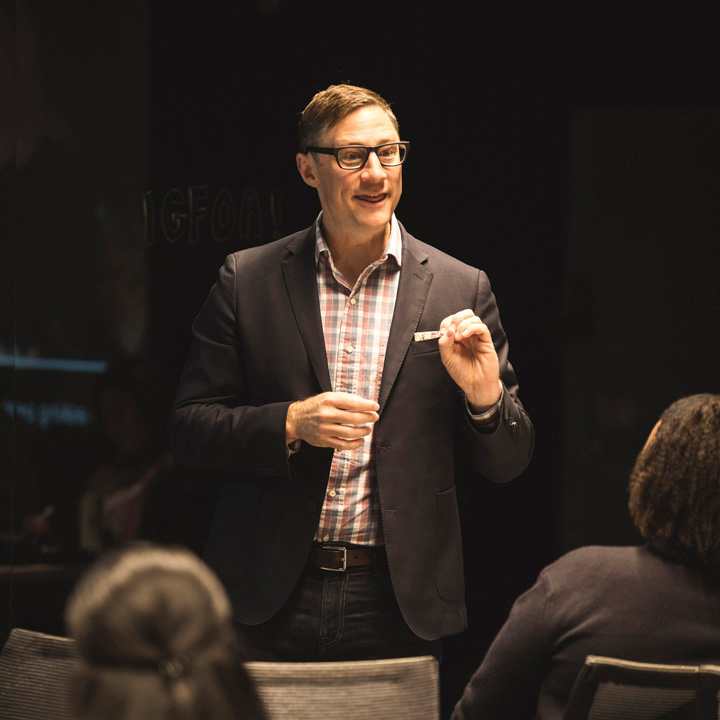 Brian Elms
Don't Let the Merry Go Round of Work Get You Down
Monday, October 2 | 1:30 – 2:30 pm
Nationally recognized Innovation and Performance expert Brian Elms can't give you more hours in your day, dollars in your treasury, or personnel on your team – but he can show you how to do far more with what you have.
Brian Elms is a nationally recognized leader in innovation who has personally trained over 15,000 leaders across the country on how to make their government agencies, elected offices, and nonprofits work better for civil servants and citizens alike. The founder and CEO of Change Agents Training, Brian empowers professionals to rescue broken services and improve inefficient systems. His tailored change management courses make government processes more practical and powerful for employees and the people they serve. Brian's teachings have helped transform more than 50 cities and local governments as large as Boston and Miami-Dade County to San Rafael, California, and Meridian Idaho. Brian is also the author of Peak Performance, an intensive guide behind the training methods and tools he developed over decades of public service and in his prior role as Director of Denver City and County Government's Peak Academy.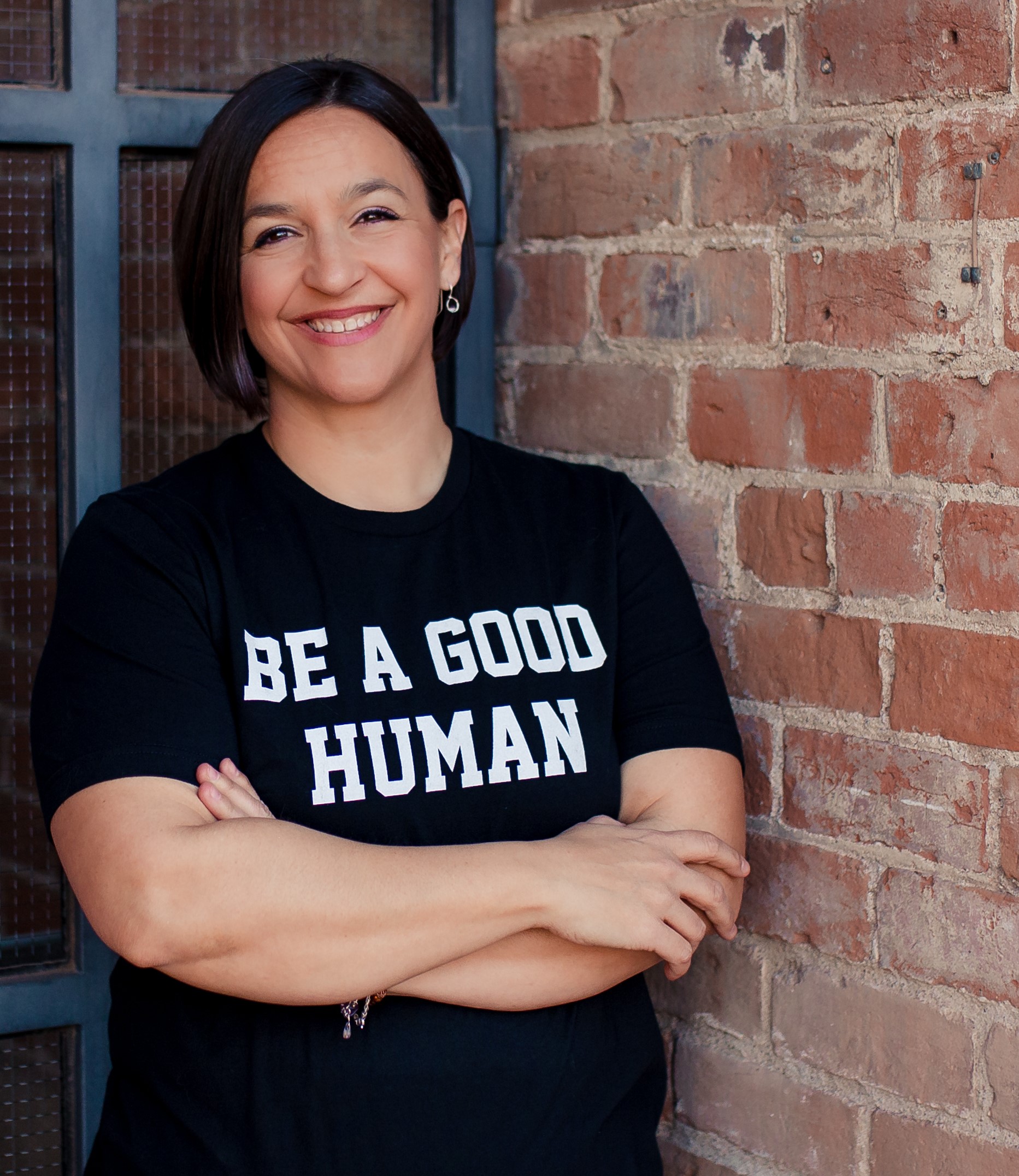 Nicole Lance
Uncertain and Undeterred: Unconventional Leadership for Unparalleled Times
Monday, October 2 | 2:45 – 3:45 pm
Nicole Lance is an internationally certified coach best known for working with individuals and teams who are ready to make courageous transformations.
Nicole Lance is an internationally certified coach best known for working with individuals and teams who are ready to make courageous transformations. Having spent almost 13 years in the trenches of local government before wrapping up her career as an Assistant City Manager, Nicole now spends her time coaching, speaking, training, and facilitating. She is a co-founder of Arizona Women Leading Government and proudly serves on the board of Arizona's Children Association, a statewide adoption/foster care/youth behavioral health services agency with a dedicated focus to LGBTQIA+ youth. Nicole is an Arizona native happily married to her husband, Sean, a high school teacher. She is a proud stepmom to a U.S. Navy Sailor and also a mom to a 5-year-old. Nicole recently released her first book, Awesome on Your Own Terms: Stop Shoulding and Start Succeeding, which hit #1 in multiple categories on Amazon. She spends her free time trying not to step on the Legos her daughter leaves dangerously hidden in the carpet.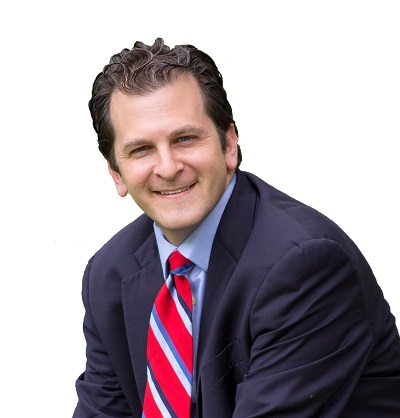 Larry Schooler
Why Conflict Matters: An Alternative Perspective on Resolving—and Leveraging—Your Thorniest Issues
Monday, October 2 | 4:00 – 5:00 pm
In this interactive, multimedia experience, Dr. Larry Schooler, an award-winning mediator for public agencies and professor of conflict resolution, presents an approach to tackling conflict that brings important, unheard voices to the conversation and builds momentum for win-win solutions that will last.
As a senior director at Kearns & West, Dr. Larry Schooler works with federal agencies around the world to resolve disputes, build consensus, and involve the public and stakeholders in decisions that will affect them. He also specializes in diversity, equity, and inclusion consulting, facilitation around policing and public safety, strategic planning, and visioning. He teaches conflict resolution and facilitative leadership at the University of Texas at Austin. Dr. Schooler established the first public engagement division for the City of Austin, Texas, one of the first of its kind nationally, where he designed innovative and award-winning tools for involving the public in decision-making like Conversation Corps and the Televised Town Hall Meeting. His work has been recognized by (among others) the National League of Cities, the National Conference of State Legislatures, and the Harvard School of Government. Dr. Schooler served as president of the International Association for Public Participation and now serves on the board of the National Coalition for Dialogue and Deliberation. He is a senior fellow at the National Civic League and the Annette Strauss Institute for Civic Life. Prior to his work in government, Dr. Schooler filed stories for National Public Radio and Voice of America. He also facilitated interfaith dialogue and served as an ombudsman for the U.S. Department of Defense. His volunteer service includes Big Brothers Big Sisters and Generation Citizen, a civics education nonprofit organization. Dr. Schooler holds a bachelor's degree in history from Yale and a doctoral degree in conflict resolution from Nova Southeastern University. He is the author of a manual entitled "Keys to an Effective Public Meeting" and a forthcoming book on truth and reconciliation commissions. Larry is married to award-winning businesswoman Jolie Schooler and father to Sammy & Robby.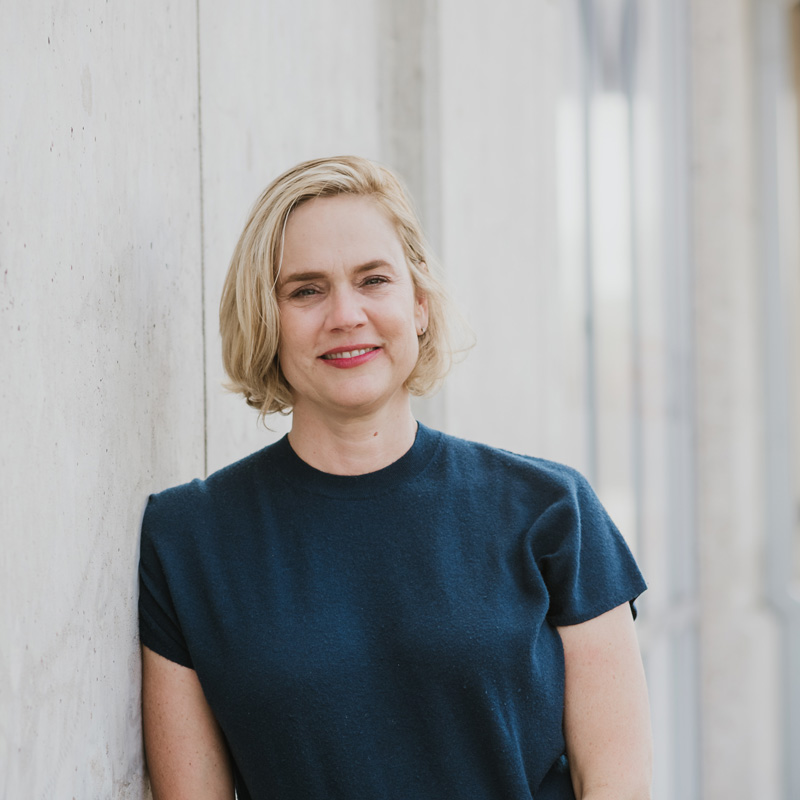 Allison Orr
Advancing Civic Processes Through Arts-Based Public Participation
Tuesday, October 3 | 2:45 – 3:45 pm
Forklift's Allison Orr will be joined by the City of Austin employees to share performance videos and reflections from these novel collaborations with sanitation workers, watershed protection employees, firefighters, aquatics maintenance teams, and other public sector staff.
Allison Orr, Founder & Artistic Director of Forklift Danceworks, creates award-winning choreography with the people whose work sustains our everyday lives. Inspired by the beauty and virtuosity in the movement of labor, and building on her background in anthropology and social work, Allison has honed a methodology of ethnographic choreography that engages community members as co-authors and performers in the creation of large-scale civic spectacles. She was recently named a 2020 MacDowell Fellow, a 2019 Dance | USA Fellow in Social Change, and a 2018 Doris Duke United States Artist Fellow.