Join Us in Shaping the Future of Local Government!
Turn your research, insights, and best practices into a dynamic presentation at the ICMA Annual Conference. Delivered by influential experts in the field, these presentations are designed to ignite creativity, foster discussions, and generate innovative solutions to the most pressing issues in our local government community.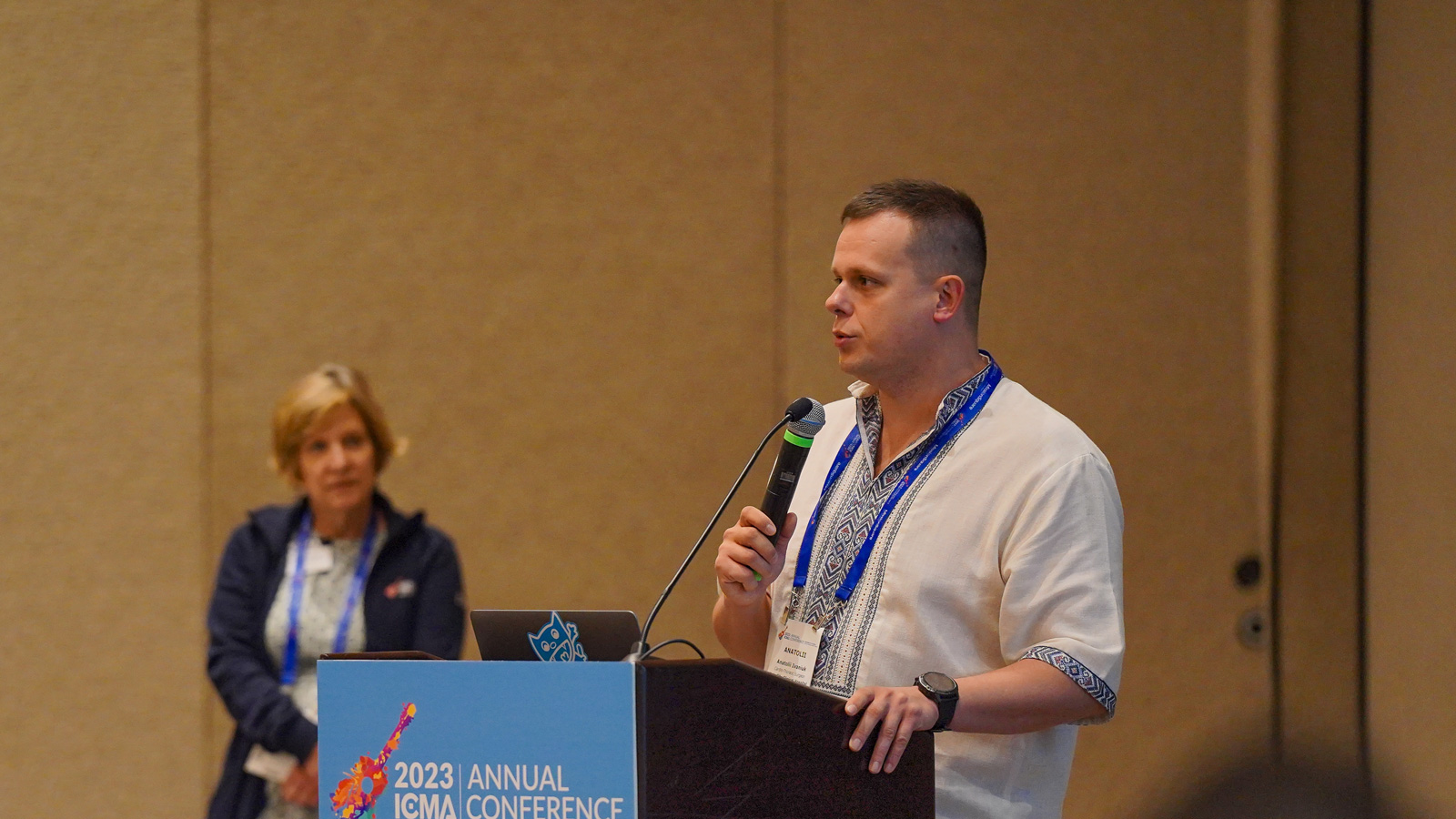 Be Clear. Be Enthusiastic. Be Specific. Be Original. Be Educational.
Follow the instructions and read the Call for Presentations FAQ section for important information about the ICMA Annual Conference and tips for creating a great submission.
Create a future-focused, original presentation that covers the latest best practices, ideas, and innovations in the local government management profession. The strongest proposals will not just highlight the issues and solutions of today, but will consider how local governments can adapt and innovate to future-proof against challenges over the horizon.
Include a take-away. Attendees are looking for concrete take-aways from sessions that will help them address similar issues in their own communities.  More specific descriptions of tools, skills, or performance-based strategies to be gained are generally preferred.  Sessions should align with the Practices for Effective Local Government Management and Leadership.
Depth and specificity. The more specific your submission description is, the better. Drill down to what really matters to the local government management professional.
Your title should reflect your description. Think simple, accurate, and succinct.
Diversity matters. Session selection will reflect diversity in gender, race, and location of speakers (including those outside of the United States), as well as diversity in thought and opinion. Please keep this in mind if you are proposing a panel.
No product information allowed. Your presentation must be noncommercial. At no time is it permissible for presenters to use their time slot to conduct a product demo or advertise or promote a product, service, or company. Companies wishing to submit a session that is focused on a product demonstration or commercial in nature should contact Megan Sherman (msherman@icma.org) for information on ICMA's Product Theaters. When the submissions are being reviewed, if a presentation has product information or advertises or promotes a product, service, or company, it will be considered for a Product Theater.