Featured keynote speakers are meant to inspire you, help you lead, and show you how thinking outside of the box can help you manage your local government in today's complex environment.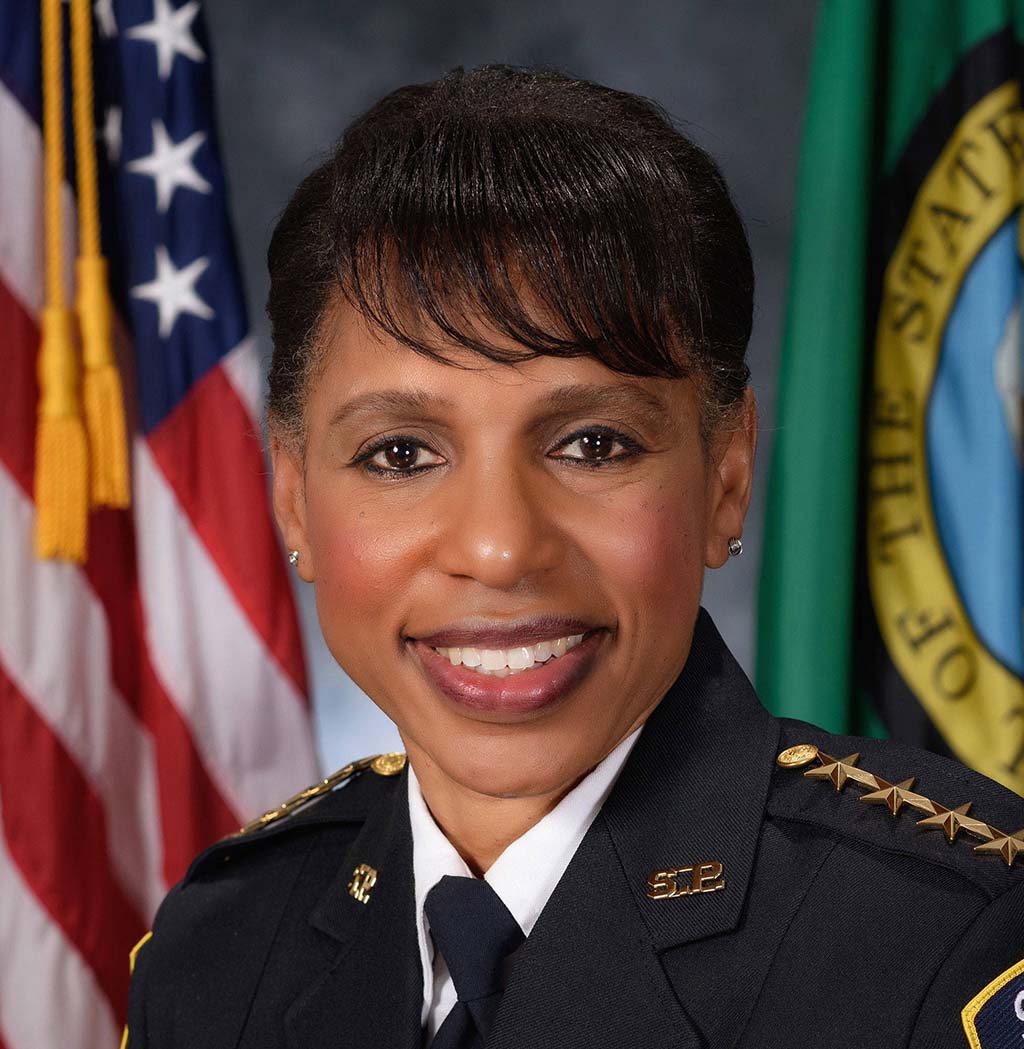 Chief Carmen Best
Former Chief of Police in Seattle, Washington
The first African American woman to hold the top policing job in Seattle, Washington, Chief Carmen Best (Ret.) served with the Seattle Police Department for 28 years. In 2018, Best was promoted to Chief of Police, a job she called "a dream of a lifetime," managing approximately 2,000 sworn and civilian employees. Best quickly began efforts to diversify the police force, which had long been less diverse than the city, recruiting more than 40 new officers of color.
As communities throughout America grapple with how to better serve and protect their citizens while addressing racism and revamping policing procedures, Chief Best was seen as a champion and leader of reforms. She regularly met with community leaders and achieved a decreased major crime rate in 2019.
In the same year, Chief Best received the "Vision from the Mountaintop" award from Urban Impact for her commitment to justice and community. Among her many accomplishments as Chief of Police was her creation of the Collaborative Police Bureau, which encourages community partnerships; creating the first in the nation first-responder COVID-19 onsite testing; and record-breaking women and diversity hiring and recruitment. In August of 2020, she announced her resignation as a result of the City Council's decision to downsize the department by almost 100 officers. At Best's retirement, Seattle Mayor Jenny Dunkin said, "We had the chief that not only believes in the importance of reimagining policing, she was the person, and probably still will be the person, that helps lead the way for our nation."
Exclusively represented by Leading Authorities speakers bureau, Chief Best speaks on diversity, inclusion, and leadership lessons learned guiding a police department during times of crisis. "In many ways, I represent what the future can hold, so I'm very proud of that," said Best, "the challenge of being a police chief in America is great no matter who you are."
A U.S. Army veteran and graduate of Western Illinois University and Northeastern University, Chief Best furthered her education completing the Senior Management Institute for Police, the FBI National Executive Institute (NEI), the FBI National Academy, the Criminal Justice Executive Leadership Academy, and the Major Cities Chiefs Association Police Executive Leadership Institute. Prior to becoming Chief of Police, she served as Deputy Chief, overseeing the Patrol Operations, Investigations, and Special Operations Bureaus, as well as the Community Outreach section.
Chief Best has been recognized with dozens of awards for her contributions to community engagement, public safety, gender equity, diversity, and inclusion. Most notable, she received the "Newsmaker of the Year" award from the Seattle Black Press and was awarded the prestigious Ellis Island Medal of Honor, dedicated to recognizing individuals who selflessly contribute to society and uphold the ideals of America. She was also nominated for an Emmy Award for her work on public safety announcements "Safe in the Sound."
After nearly 30 years of service, Chief Best is currently an NBC News and MSNBC contributor and a law enforcement analyst for NBC's Seattle affiliate KING 5. She serves on the Leadership Council Chair for the United Negro College Fund (UNCF) Seattle and is a member of the National Organization of Black Law Enforcement Executives (NOBLE) and the National Latino Police Officers Association (NLPOA). Additionally, Chief Best is a board member for United Way of King County, a member of the St. Jude Advisory Council for Seattle, Vice-Chair of Exploring for the Learning for Life National Executive Board and serves on the National Law Enforcement Exploring Committee and the Seattle University Criminal Justice Advisory Committee. She recently served as the Chair of the Human and Civil Rights Committee (HCRC) for the International Association of Chiefs of Police (IACP), the IACP Board of Directors, and co-chair of the Law Enforcement Immigration Task Force (LEITF) – all groups she remains affiliated with.
Leadership Lessons Learned: Leading Through Crisis, Conflict, and Challenging Times
Sunday, October 3 at 3:00 p.m. – 5:00 p.m. PT
For nearly 30 years, Chief Best was a champion and leader of reforms, guiding the Seattle police department through times of uncertainty and crisis. When she first took her role as Chief of Police in 2018, she immediately got to work diversifying the force and regularly meeting with community leaders, and by 2019 achieved a decreased major crime rate. Chief Best demonstrated her leadership principles through the end of her tenure in 2020, resigning when the City Council's decisions did not align with her values. At Best's retirement, Seattle Mayor Jenny Dunkin said, "We had the chief that not only believes in the importance of reimagining policing, she was the person, and probably still will be the person, that helps lead the way for our nation." In this presentation, Best shares her experience leading the force through these challenging and often polarizing times, as well as her proven strategies for effective, values-based leadership, including fostering an engaging environment of community, collaboration, trust, and diverse perspectives.
Sponsored by: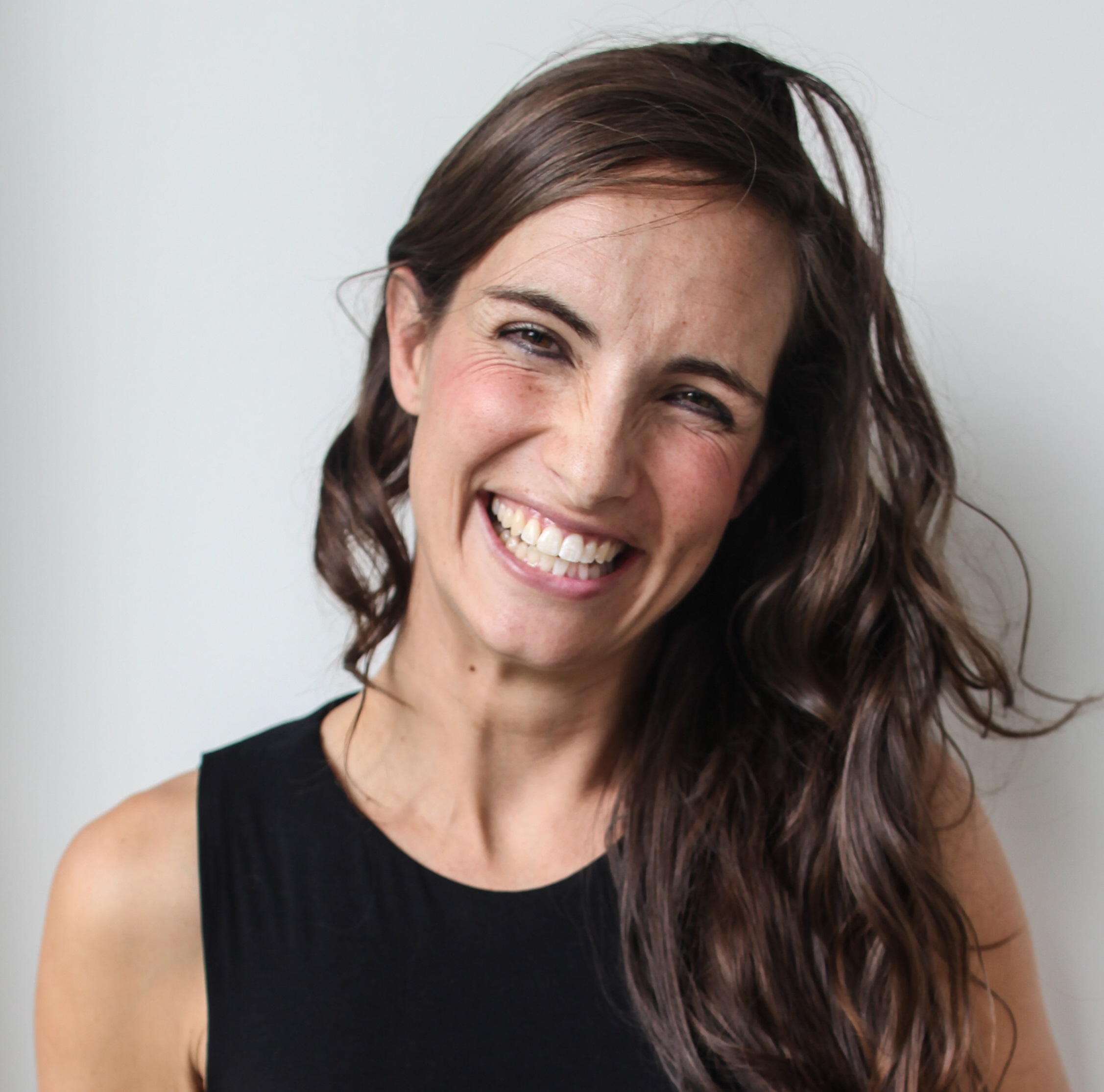 Claire Haidar
Co-founder and CEO of WNDYR and Pattyrn
Part chaos, part rocket fuel, Claire Haidar is a technology entrepreneur, downhill mountain biker, and future thinker about all things human, work, and play.
She believes that work is becoming a chaotic place. This is good and ultimately positive for humanity but it's highly disruptive for the foreseeable future. Chaos theory defined is this: what appears to be chaotic is in fact a complex system, where a lot of micro changes are happening regularly, in a seemingly unpredictable way.
Work on a global level is adopting these exact characteristics. Claire's deep passion lies in enabling individuals, teams and organizations to embrace behaviors that enable them to move into this new world of work.
She, and the team she leads at WNDYR, are actively working across three areas of work: humans, workspaces and technology. Technology is the first area where they are focusing their efforts. They are building a platform which enables workflow automation between all the various technologies which people use on a daily basis in their working life. The team's vision is to be the world's go-to company for other companies who want to position themselves at the forefront of the future of work. Their belief in technology, human acceleration and workspaces, which create experiences for improved performance, are the driving forces in all that they do, every day.
WNDYR has grown from a team of three to 33 in 24 short months. The company will turnover in excess of $1 million this year and has closed a seed funding round with Intelis Capital. It has attracted an impressive global team and partners who all want to shift the world just a little … or maybe a lot!
WNDYR and Claire have an impressive list of clients which include: EY, Siemens, Credit Suisse, Accenture, Roche, Schlumberger, Asos and many of the world's leading technology companies.
She's building a rocket … you'll want to board this one.
The Future of Work is Now: You Really Should Give a Damn
Monday, October 4 at 8:30 a.m. – 10:00 a.m. PT
Claire challenges the status quo, pushes the boundaries on what is possible, and asks the big questions that a lot of us are afraid to really confront and act on. If you want your mental boxes to be challenged; if you want to color outside the lines, then join this general session and engage with Claire around topics such as the  play as an essential part of work and visualizing organizations at work as playgrounds.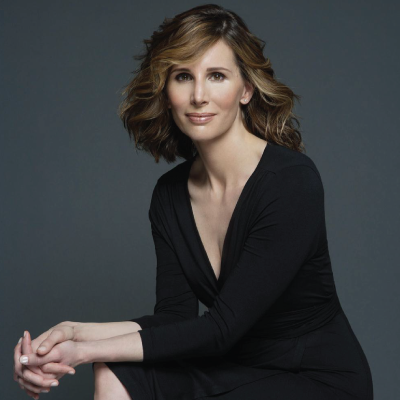 Leigh Gallagher
Author, The End of the Suburbs, former Fortune Editor, and Director of External Affairs, Google
Leigh Gallagher is a director of external affairs for Google, and former Editor at Fortune. She is the author of The End of Suburbs, and The Airbnb Story. Her first book solely focused on the origins and growth, color and controversy of the $30 billion disruptive "home-sharing" startup, The Airbnb Storyhas been called "an engrossing story," a "must-read," and has been named a highly-anticipated book of 2017. Leigh is also the author of The End of the Suburbs: Where the American Dream is Moving, published in 2013 and described by the New York Times and others as "prophetic," "a first-rate social history" and "a steel fist in a velvet glove."
In her role as Assistant Managing Editor at Fortune, Leigh writes and edits feature stories, helps steer the publication's editorial direction and oversees its annual "40 Under 40" list. She is a co-chair of the Fortune Most Powerful Women Summit and the executive director of the MPW Next Gen Summit. From 2014 through 2016 Leigh was the host of Fortune Live, Fortune.com's weekly 30-minute video show featuring one-on-one interviews and roundtable panels with CEOs, entrepreneurs and other leaders from the business world. Leigh is also a seasoned on-air commentator, appearing regularly on MSNBC's Morning Joe, CBS This Morning, CNBC's Squawk Box, CNN and a variety of other outlets; she can be heard every other Friday on the "Weekly Wrap" with host Kai Ryssdal on public radio's Marketplace. She is a frequent moderator and keynote speaker at Fortune and other business and economic conferences. Leigh is a member of the Council on Foreign Relations and a past visiting scholar at the Business and Economic Reporting program at the Arthur L. Carter Journalism Institute at New York University. Originally from Media, PA, she is a graduate of Cornell University and lives in Brooklyn, New York.
The Downtown-ification of America
Tuesday, October 5 at 8:00 a.m. – 9:30 a.m. PT
In her first book, The End of the Suburbs: Where The American Dream is Moving, Leigh Gallagher documented one of the most profound social changes to hit our country in a generation: a growing dissatisfaction with, and movement away from, American suburbia as we know it. Weaving together ample data and evidence with rich history, her own personal narrative, on the ground reporting and lively anecdotes, Gallagher paints a compelling picture of a shift toward downtown, village-oriented lifestyles—whether they be in cities or in suburbs—as well as the ramifications of that shift on the economy, on individuals, and on big business, whose real estate, headquarters, retail and other decisions have pivoted as a result. In this fascinating, informative, and entertaining exploration of where we live and why, Gallagher demonstrates why the post-suburban-sprawl future is not a bleak one but a better one.
Wednesday General Session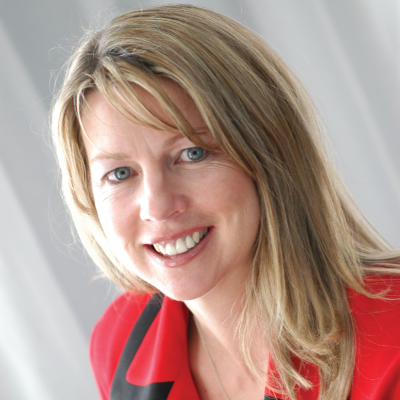 Yvonne Camus
COO of The Lavin Agency
Yvonne Camus is a high-performance specialist.  After becoming involved in the world of competitive athletics at a young age she secured Athlete of the Year and MVP titles in high school and a CIAU championship title as a Varsity Athlete at the University of Toronto.
After graduating Yvonne began a very successful career in the world of health and wellness. She has spent 20+ years in senior executive roles at top Canadian fitness brands such as The Fitness Institute, World Health, Trū Ride Cycle, Fresh Fit Foods and OrangeTheory Canada.  Most recently as the Chief Operating Officer at SPINCO, Yvonne led Canada's largest boutique spin organization forward on a path of unparalleled growth. Now the COO at The Lavin Agency, Yvonne is combining her years of speaking experience and her talent in organizational management.
During her athletic career Yvonne was the female member of Team Canada at the World Championships of Expedition Racing in Borneo, Malaysia – they became the first all rookie team to complete the world's toughest race.
Television coverage of the race combined with the compelling story of the successful teamwork and leadership strategies Yvonne and the team utilized, catapulted Yvonne into a Professional Speaking career lasting more than 15 years and including more than 500 presentations to companies such as GE, GM and Walmart with audiences as large as 25,000 people.  Yvonne continues to be represented by The Lavin Agency and speaks at select events on creating high performance teams.
Building a Crisis-Proof Team: Navigating Through Hardships to Victory
Wednesday, October 6 at 7:45 a.m. – 9:00 a.m. PT
"We can't do it alone, and thank goodness we don't have to," says Yvonne Camus. The only thing that got her through the world's toughest 24-hour/day, 300-mile adventure race, was the power of the people who supported and worked alongside her. In this inspiring talk, the athlete and COO discusses how her team prepared for the inevitable hardships they were going to face along the way. It was one of the most powerful, and most effective, conversations they had throughout the entire journey. Together, they came up with a bulletproof strategy for success. By committing to an all-hands-on-deck mentality, the group created an equal, shared sense of ownership; where each person felt a sense of responsibility, without the weight of the entire operation on their shoulders. Camus takes these insights outside of the jungle, revealing the leadership, execution, and team-building that allowed four ordinary people to reach an extraordinary, unprecedented team finish—beating even the U.S. Navy Seals. She leaves us with a deep understanding of how to build a solutions-focused organization, underpinned by a collaborative approach to problem-solving and a willingness to work together.